Bring your characters to life with motion!
This process is explained in detail, step by step, in our channel's videos. But here, we'll discuss its main components.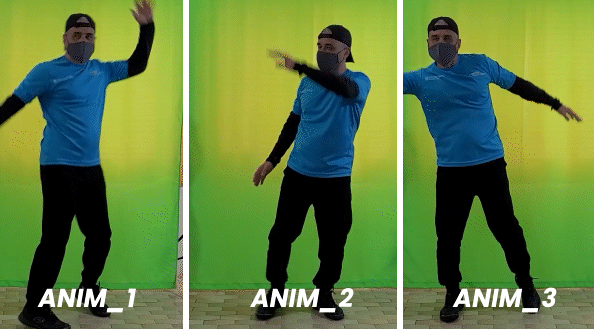 Let's say you have a character in Unreal and you want to use a video captured animation on it. You don't need to import the whole character into Plask. You can just import the animation, match the characters using retargeting, and you're all set. Then, you can easily transfer the animations.
With Plask, transform your video into a 3D animation.
First, capture your movements from any camera. Then, import the videos into Plask and extract the animation. Next, apply these animations to the Plask Mannequin, and finally, export an FBX file for each animation.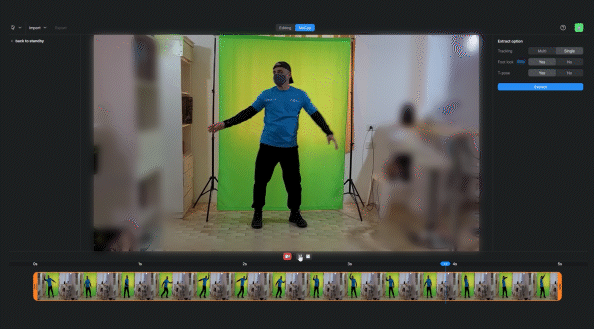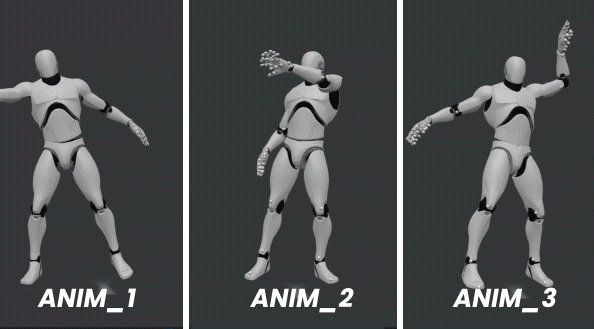 With Unreal, start creating your scene.
To seamlessly integrate Plask's animation with your character, you'll need to perform a Retargeting process. This involves establishing a bone hierarchy in both characters. When transferring the animation from one character to another, this bone hierarchy ensures that the animation runs correctly.
It doesn't matter if the number of bones doesn't match or if their names differ between the characters, as the retargeting process will only consider the necessary ones.
To execute the retargeting, we need to set up an IK RIG system in both characters, grouping the bones of the arms, legs, torso, head, and neck.
PELVIS → SET RETARGET ROOT
SPINE_01, 02, 03 → SPINE
NECK_01 → NECK
HEAD → HEAD
CLAVICLE_I , UPPERARM_I , LOWERARM_I , HAND_I → LEFTARM
CLAVICLE_R , UPPERARM_R , LOWERARM_R , HAND_R → RIGHTARM
THIGH_I , CALF_I , FOOT_I → LEFTLEG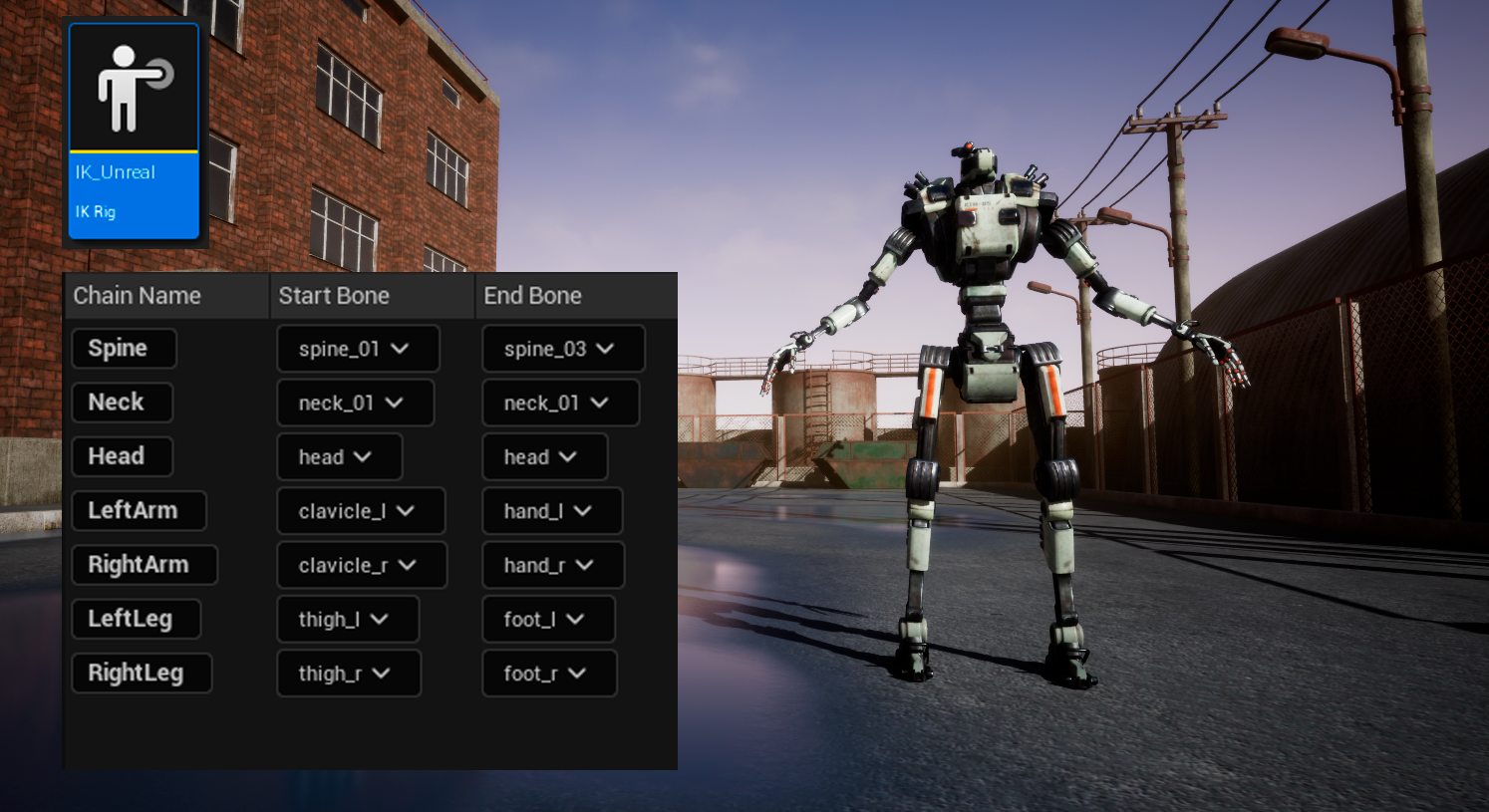 The procedure used with the Unreal character must be repeated for Plask's mannequin.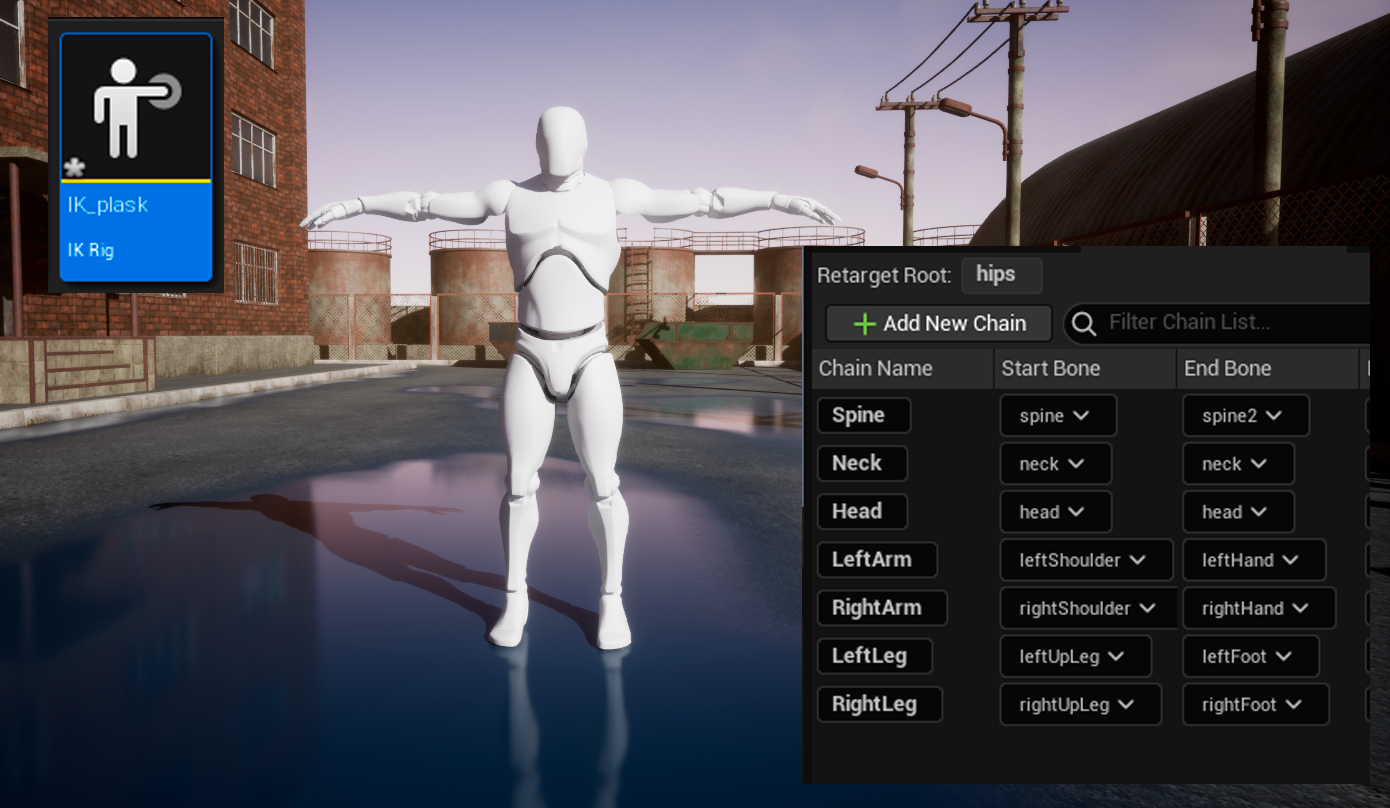 The retargeting process will bring your character to life.
We've now reached the stage where we'll connect the bone chains of both characters. It's crucial that both are in the same position (T-pose). After successfully completing the retargeting, all we need to do is import the Plask animations and apply them to the character. This makes it quite quick to create all the animations needed for a scene.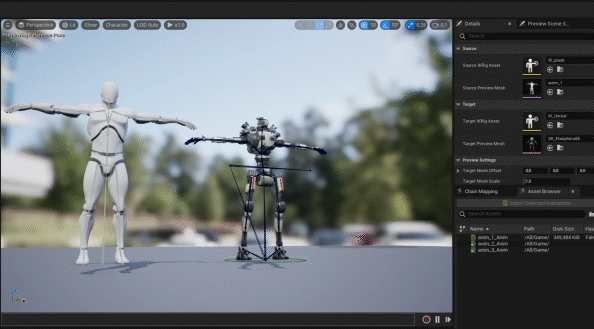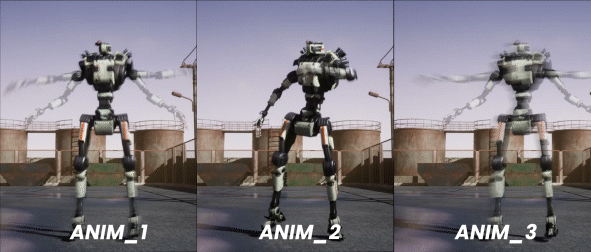 A Fantasy Retargeting.
All these tools would be meaningless if they weren't in service to a story. In this episode, I came up with the idea of imagining retargeting as a strange machine from the future that, using Plask, enables robots to fulfill their dreams, in this case, dancing.