Welcome to Plask! Here's a step-by-step guide to help you navigate through the basic flow of our tool:
1. Import Your Video for MoCap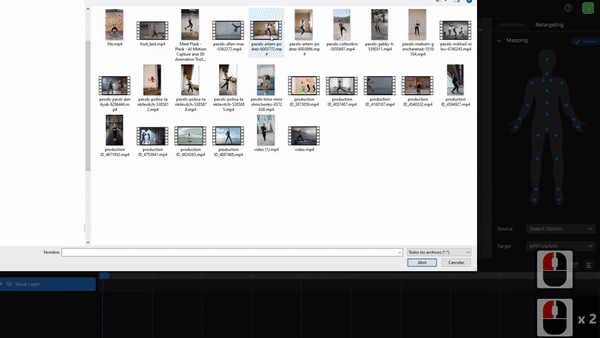 How?

Switch to MoCap mode.
Click on the "Browse File" button or simply drag & drop your desired video.

Tip: Ensure your video clearly captures the motion you want to animate for the best results.
2. Extract Motion from Your Video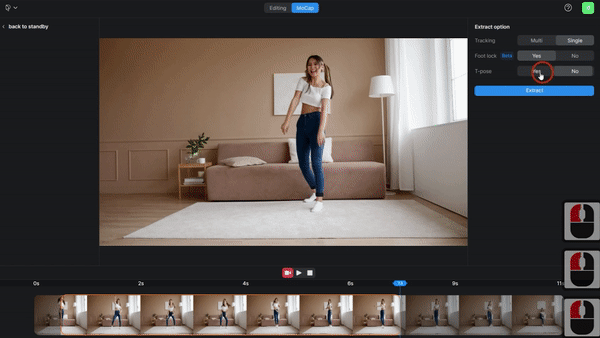 How?

Scrub through your video and select the specific segment you want to extract motion from.
Choose your Extract options:

Tracking (Single or Multi-person)
T-pose (For initial pose setup)
Foot lock (To ensure realistic foot placements).

Click on "Extract" to initiate the motion capture process.
3. Apply the Extracted Motion to a 3D Model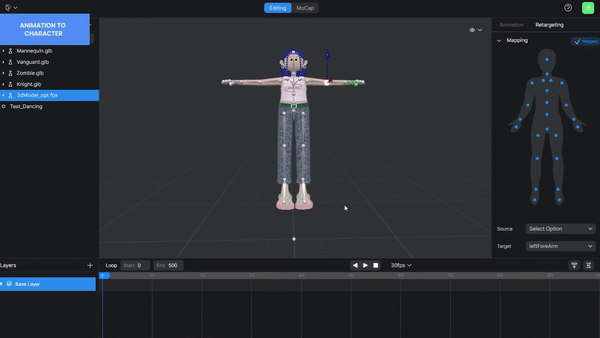 How?

Simply drag & drop your motion file onto your desired 3D model within Plask.

Tip: Ensure your 3D model is compatible with the motion data for seamless integration.
4. Import Your Preferred 3D Character Model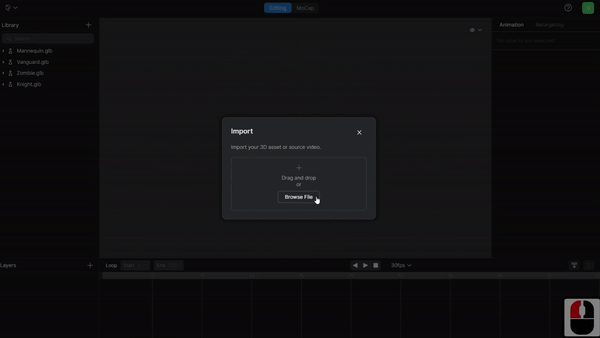 How?

Click on the "Import" button.
Browse and select the 3D character model you wish to use.

Tip: For best results, ensure your character model is rigged and ready for animation.
5. Modify and Refine Your Motion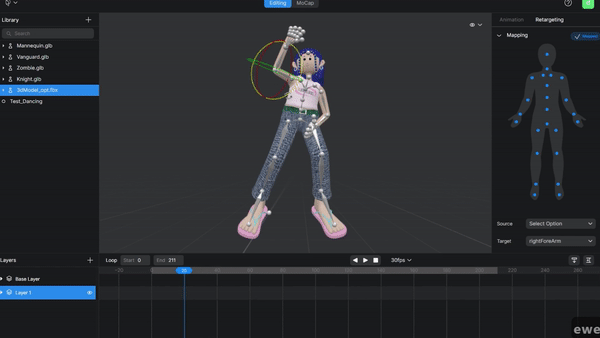 How?

If certain parts of the motion don't align with your vision, you can modify them.
Adjust specific keyframes to refine the motion to your liking.

Tip: Regularly preview your animation to ensure the motion looks natural and fluid.
6. Export Your Final Animation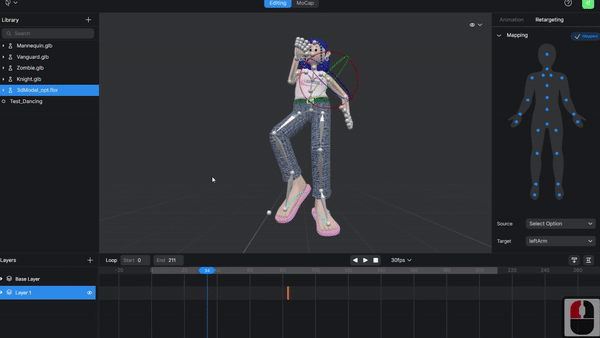 How?

Right-click on the motion or model file you wish to export.
Select the "Export" menu.
Choose your desired format for the export (e.g., FBX, GLB, BVH).

Tip: Ensure you're exporting in a format compatible with your next stage of production or presentation.
With these steps, you're well on your way to creating stunning animations using Plask. Dive in, experiment, and bring your visions to life!