In Plask Motion, users can import videos to get 3D animations. Import a video file by pressing the Import button or by dragging and dropping the file into the Viewport, and set the extraction options to extract it as an Animation Asset. Animation assets can be applied to Models.
Features
Import video file
When you click the "Import Video" button in the Asset panel, you will see a drop zone for the video file. Drop the video file into the zone and the video will appear in the modal.
Please refer to this doc for a video guide to extracting quality animations.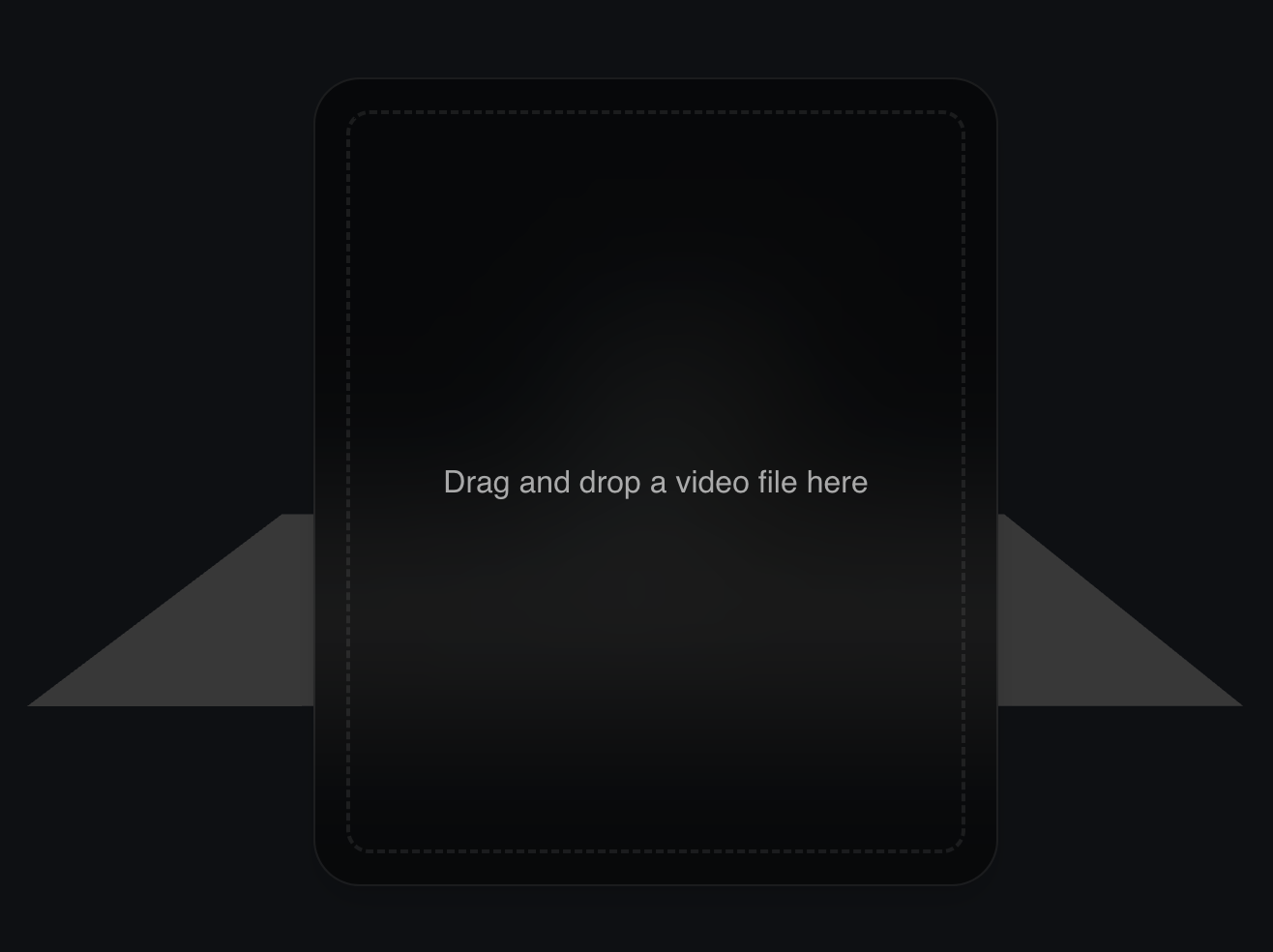 Trim a video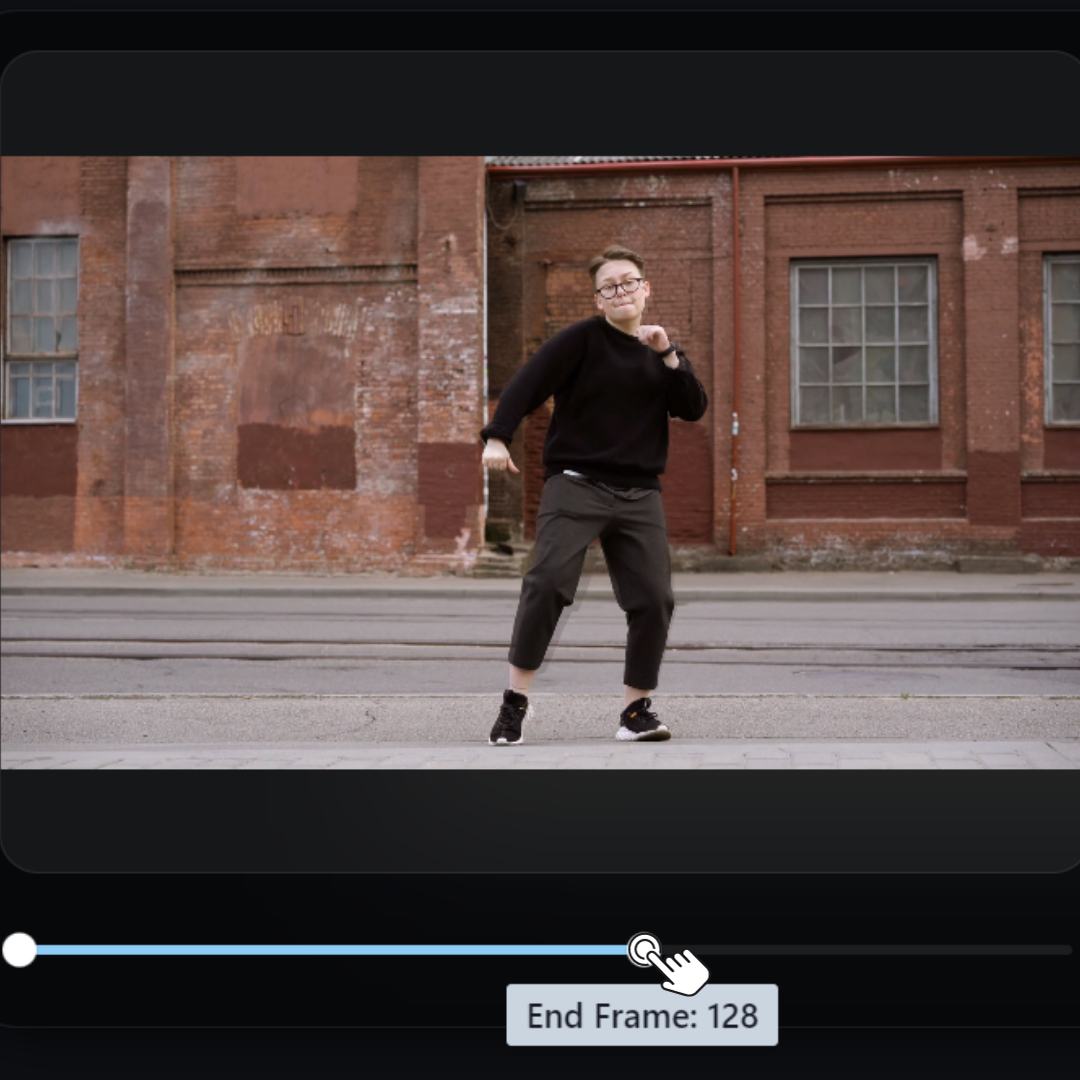 Adjust the left and right handles to specify the section to extract.
For a video guide to extracting quality animations, see What's the best way to capture motion using your camera on Plask? in Docs>FAQ.
Select an extraction option: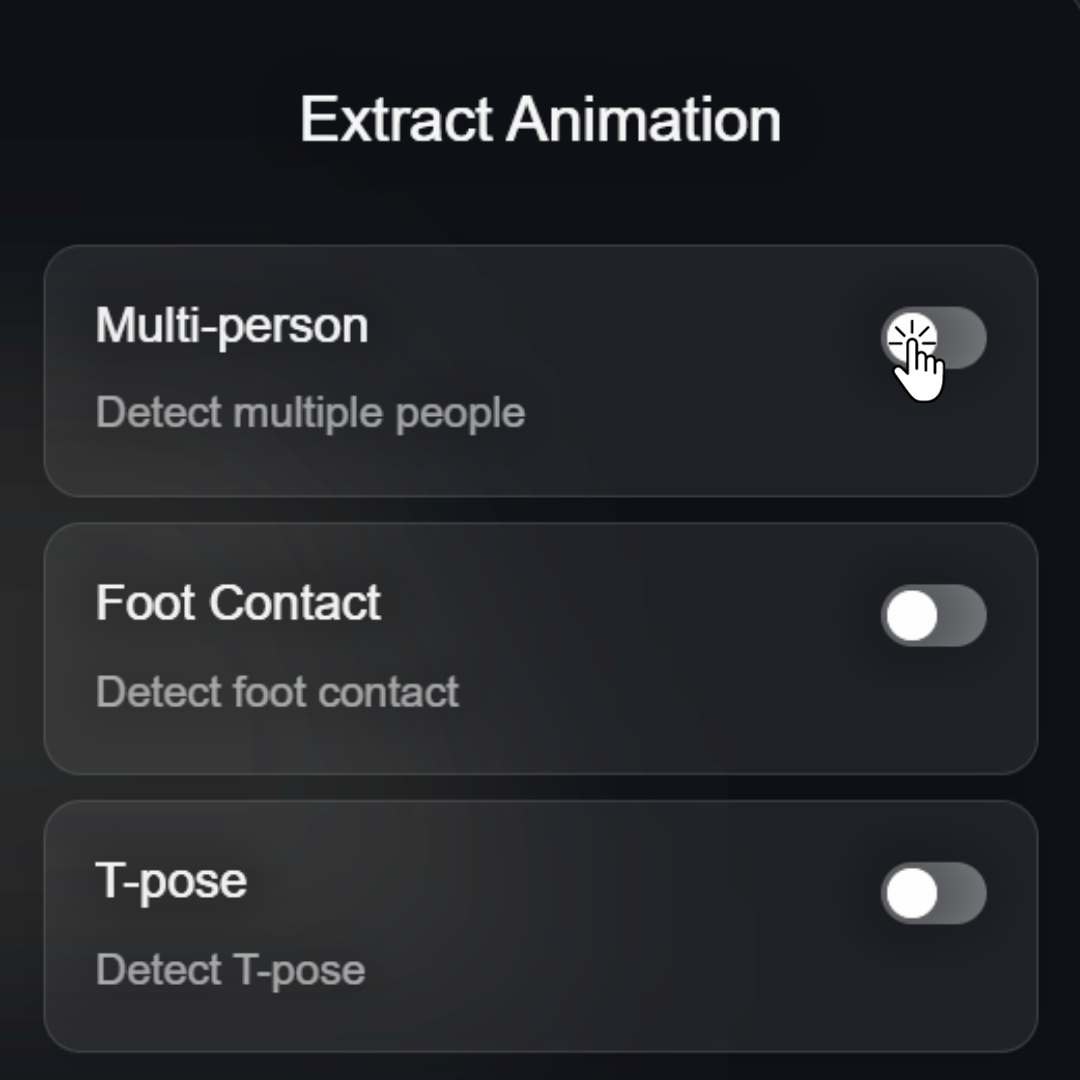 Multi-person: This option tracks and extracts multiple people in the video. In order to extract multi-person video successfully, please make sure to follow our Video Requirements guidelines.

Foot Contact: This option recognizes feet and the ground to avoid slipping when feet make contact.

The Foot Contact feature will be added soon in the new version.

T-Pose: This option sets the first frame of the extracted animation to T-pose. This is useful for retargeting in game engines, etc.
Extract an Animation asset
In the Video modal, press the Import button to add the Animation asset. When the extraction is complete, the video thumbnail is set and can be applied to the Model.
Notes: Do not close or refresh the window while the extraction is in progress.
Policy
The maximum size of a video that can be uploaded is 100 MB.
The maximum length of a video that can be requested for extraction is 9000 frames.
For Multi-person, we recommend having around 5 people in the video.
Single-person consumes 1 credit per frame. Multi-person consumes 3 credits per frame.
Plask Motion does not import animations from Model files.