Apply an Animation asset to a Model added to the Scene in Plask Motion. Drag and drop the Animation Asset onto the Scene Model to apply it. Next, try playing your Scene.
Feature
Apply motion
To apply animation, drag and drop a motion file from the Animation panel onto a model in the Scene panel.
If you are unable to animate your imported Model, please refer to the Rigging Guide in Import Model doc.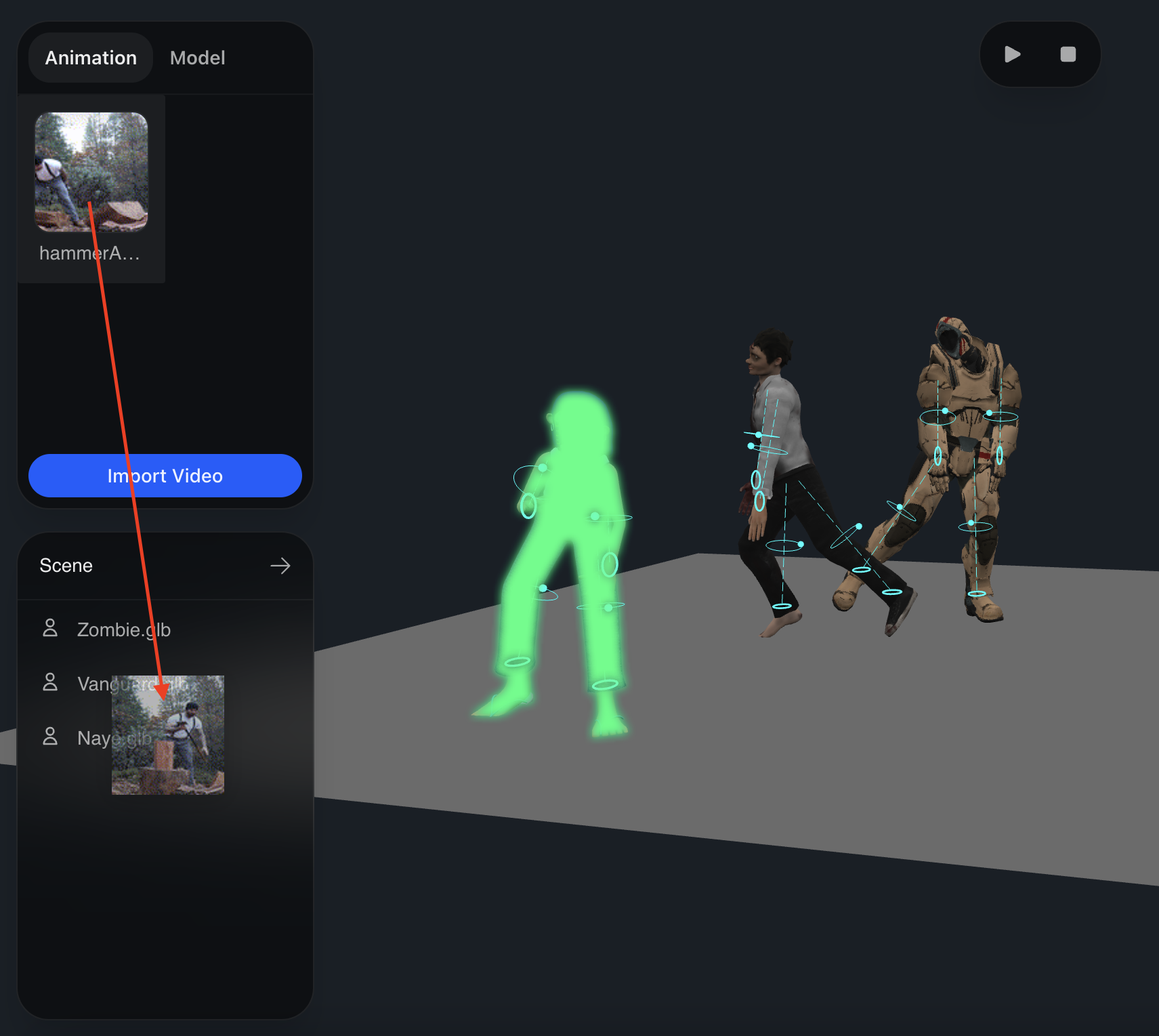 Policy
The hip position is automatically corrected in proportion to the size of the 3D model.
If you apply a new Animation to an animated Scene Model, it will be overwritten.