Play and navigate the Scene to check the Model and Animation in Plask Motion. Use the buttons and hotkeys to control the Scene. Next, select the desired Assets to export.
Features
Play/Pause/Stop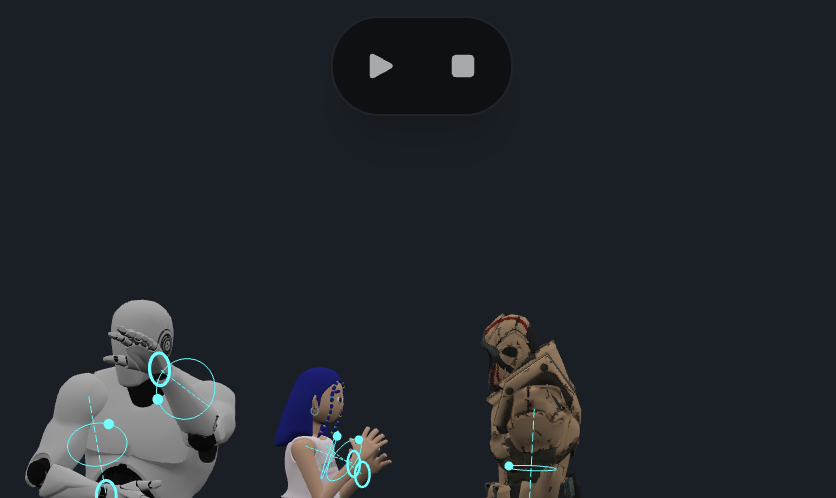 Play the entire animation via the Play, Pause, and Stop buttons at the top.
The duration is based on the longest animation applied.
All animations are looped on their own. If you want to start all animations at the same time, press "Stop" and then press "Play" again.
Navigate Scene
Observing and Adjusting Motion from Various Perspectives
Tumble, Pan, and Zoom: Adjust your view within the viewport using these controls.
Shortcuts: Depending on your device:

Windows:

Tumble: Alt + LMB
Pan: Alt + RMB
Zoom: Wheel

Mac:

Tumble: Option + LMB
Pan: Option + RMB
Zoom: Wheel